MEDIA ADVISORY
July 23, 2015
`State of the State U,' UP Fighting Maroons logo preempt PNoy SONA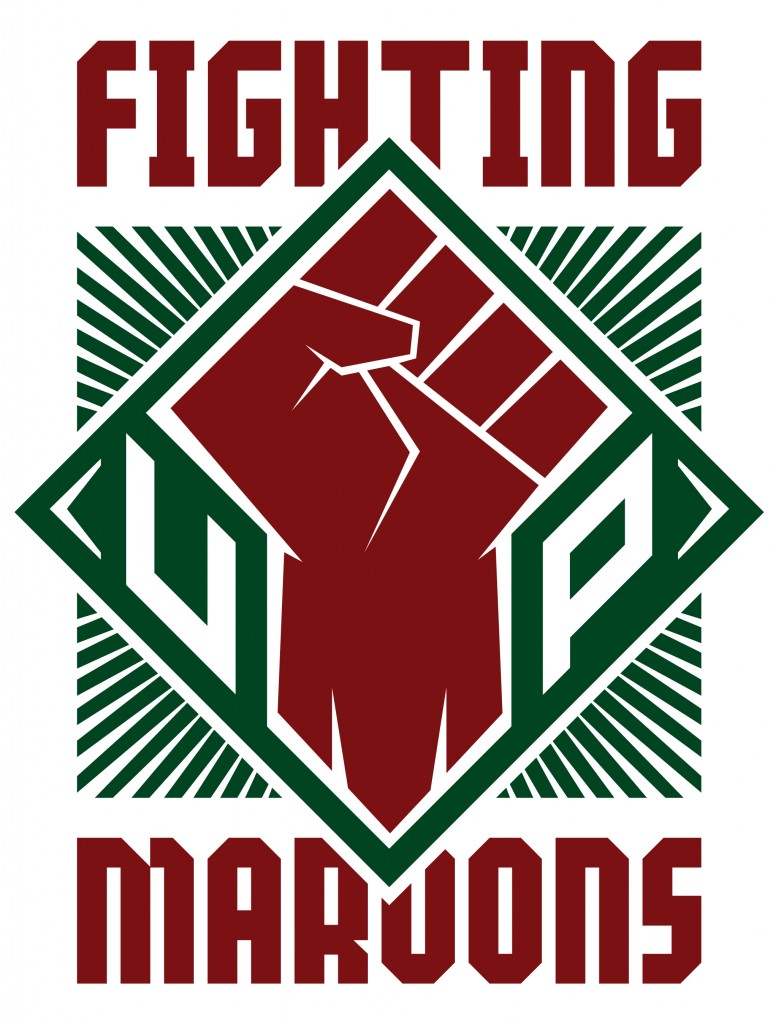 Before President Noynoy Aquino delivers his last state of the Nation Address (SONA) on Monday (July 27), mass leaders of the University of the Philippines (UP) will deliver their own "State of the State U" tomorrow (July 24), 10:00 a.m. at the lobby of Vinzons Hall, UP Diliman, Quezon City.
The press conference will also be an occasion to support the newly redesigned UP Fighting Maroons logo which "symbolizes the UP community's spirit of solidarity" through the rendering of a left clenched fist. ("Clenched fist is UP Fighting Maroons' official logo", UPDate Diliman, July 20, 2015)
"Aside from solidarity, the left clenched fist depicts the tradition of militancy and activism at UP. While the logo will be formally launched at the opening of the UAAP season in August, it is fitting for the national government to be reminded that UP will continue to FIGHT for genuine change and will never MAROON the people," the organizers said in a statement.
Among the leaders who will speak at the press conference are Student Regent Miko Pangalangan (commercialization of education), Dr. Gerry Lanuza of CONTEND (PNoy's Roadmap to Higher Education and CHED Memo No. 20), Mench Tillendo of STAND UP (K-12 program and tuition increases), Jun Cruz of Konseho ng Mamamayan sa UP Campus (UPD Master Development Plan), Jonathan Beldia of All-UP Workers Union-Diliman (contractualization and SPMS) and Dr. Ramon Guillermo of the All-UP Academic Employees Union(internationalization and e-UP).
Photo opportunities include the UP Fighting Maroons logo and the depiction of PNoy as a "rotten driver" of an MRT with stations like K-12, Mamasapano and EDCA. Interviews are also available.
Media coverage is requested.
For verification and more details, please call Dr. Gerry Lanuza (glanuza@gmail.com) and Ms. Mench Tillendo (0906-768-8168).